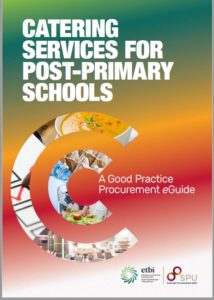 This guide aims to provide best practice direction to post-primary schools on how to manage the tender process for sourcing concessionary catering services, where the objective is to achieve fit-for-purpose catering contracts, delivering quality and value. It includes a range of options and considerations that those wishing to procure food-provision services, under different models, may wish to adopt or adapt.
This guide has been developed in collaboration with our colleagues in Education and Training Boards Ireland (ETBI).
Download the Guide here.
For further advice and guidance, schools may contact us here.
School Management Bodies